I finish seven years at IIT Gandhinagar today.
This year, I also concluded my stint with the Department of External Communications, which feels about as long. Indeed, little did I know that a casual remark that I had made during my interview1, about wanting to be a writer for as long as I can remember, was carefully noted — and magically my service responsibilities would end up being related to my childhood dream. A few days after I joined, I met Achal Mehra, who introduced me to Connections: a four-page newsletter that went places every quarter. In my mind, that conversation kickstarted my collaboration with what everyone fondly calls "comms". Seven years later, I'm here to report that the journey has been fun and fulfilling in equal measure.
Through this post, I'd like to introduce you to the comms team: if you have been to IITGN for an event, read about us in the press, have recieved a newsletter from us, visited our website, or followed our social media: these are the folks who work behind the scenes on these fronts. Being a part of this gang has been a huge inspiration: everyone is talented but always willing to learn; their hard work is driven by a sense of ownership; and there's plenty of wit to help beat the heat :)
Here's collection of some randomly chosen memories: my hat-tip to a stellar team.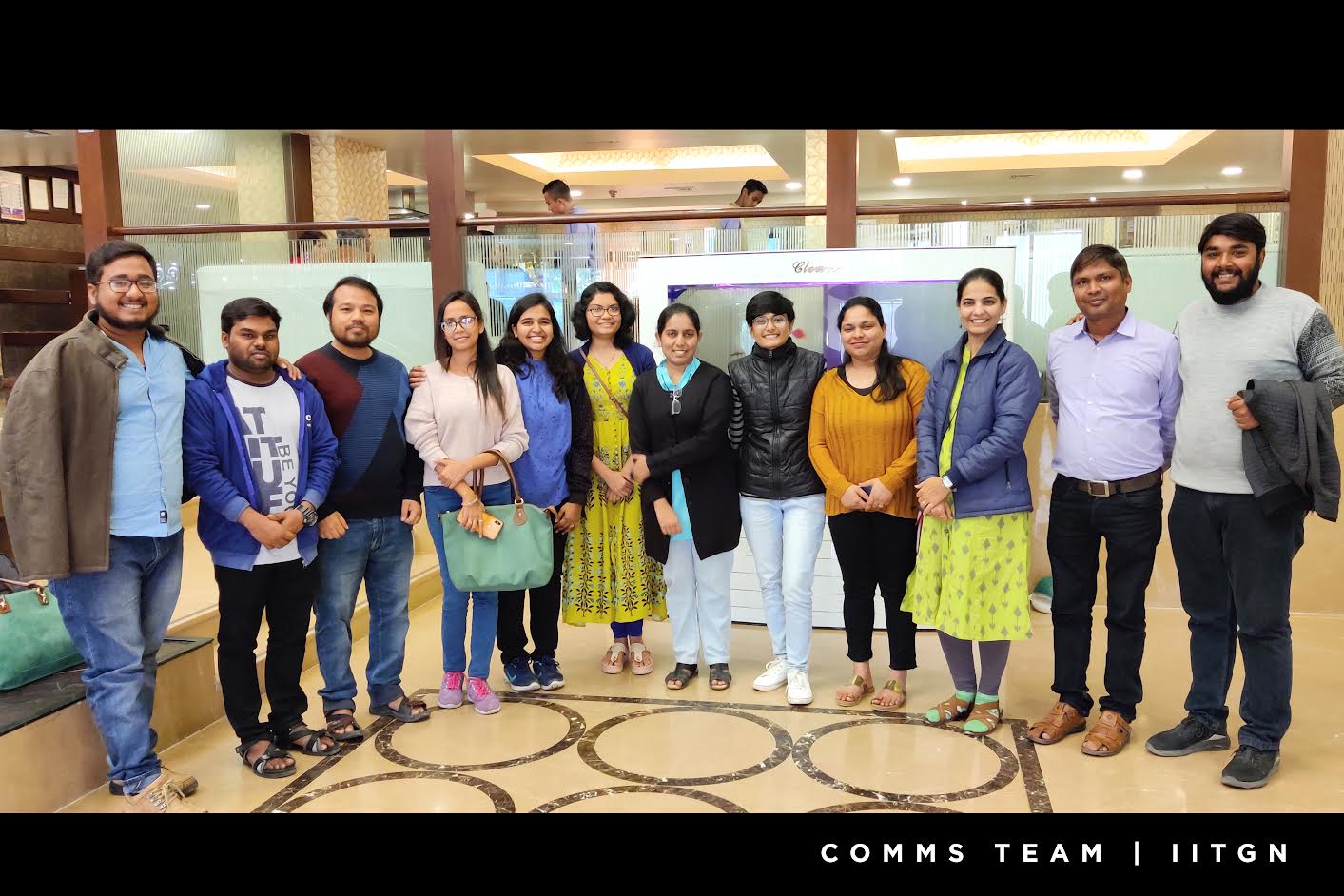 Footnotes
This was during the summer of 2015, with Prof. Sudhir Jain.↩︎

Tez = fast in Hindi↩︎

Most people at IITGN know by now that ambushing me in a corridor is more effective than email, and meanwhile, the team gets things done by some magic that remains a mystery to me.↩︎