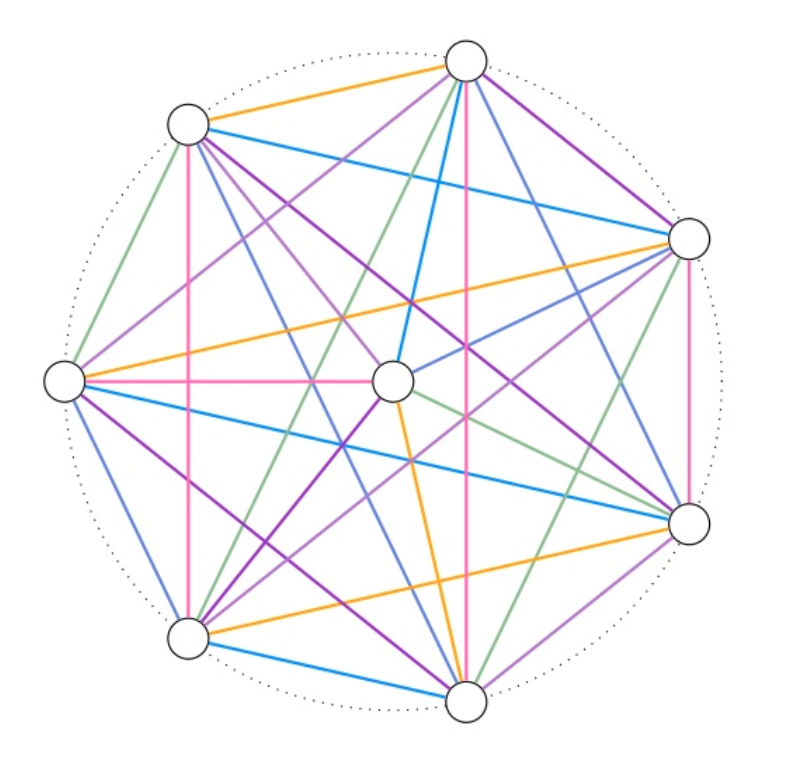 Visualizing Baranyai's theorem for the case when n=2.
Neeldhara Misra
Smt. Amba and Sri. V S Sastry Chair Associate Professor
Computer Science and Engineering at IIT Gandhinagar
(she/her)
Blog ⸱ Mastodon ⸱ DBLP ⸱ Contact
My broad research interests include — in no particular order: algorithm design, computational social choice, combinatorial games. You can find out more about my work here.
Recent PCs: FUN 2022, MFCS 2022, IPEC 2022, Compute 2022, CALDAM 2023, IPEC 2023 (co-chair with Magnus Wahlström), FSTTCS 2023
In case you care for (sporadic) updates by email.
I mostly plan to write some notes to self: I can't imagine that you'd be interested, but if, for some reason, you are, you are welcome.